Yearbook 2018 – Wednesday Winter League 2018 Winners & Final Placings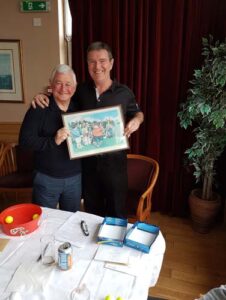 This years winner Charlie Paul who accumulated, 176 points over his 6 best rounds , receives the trophy picture from Charlie Marner.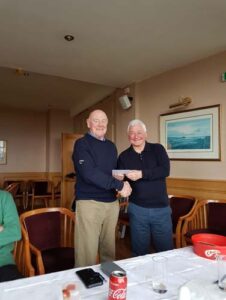 Alan Wylie came a close second on 173 points.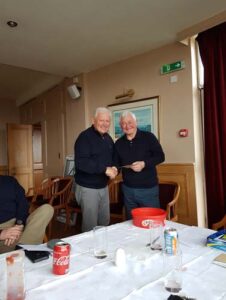 Jim White collects his sweep winnings.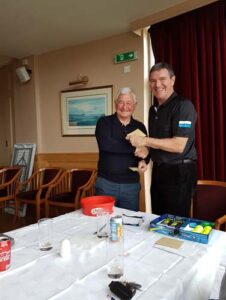 Charlie Marner won the sweep too.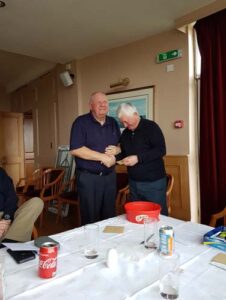 Murdo Parkers with Charlie.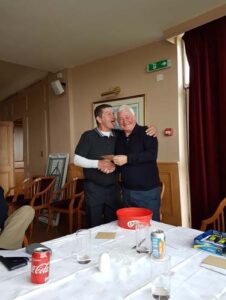 Dave Carney still hungry after his lunch.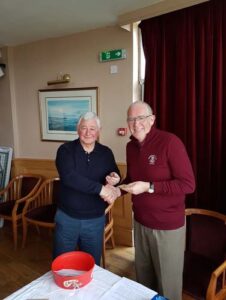 Drew Bryceland receives his sweep winnings.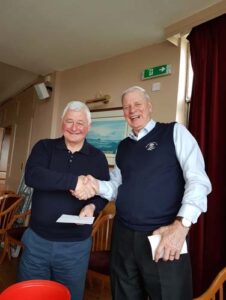 Jim Duncan receives his sweep winnings.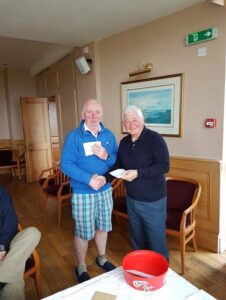 Dougie Allan receives his sweep winnings from Charlie.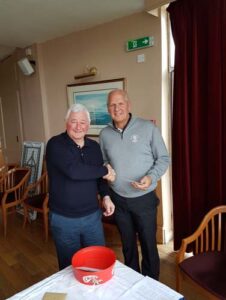 Gordon Parker with Charlie.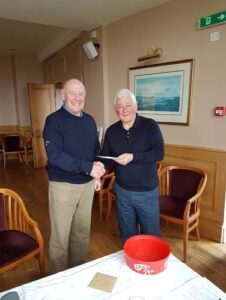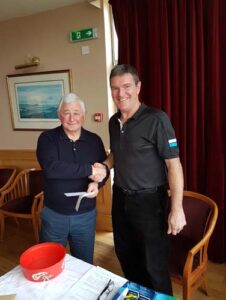 Last days sweep winner Charlie Paul.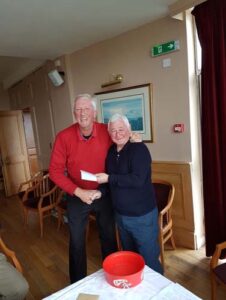 Last days second prize in the sweep winner Kenny Gilmour wishes Charlie all the best.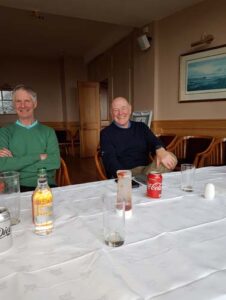 Kenny Piper & Alan Wylie waiting patiently for pudding.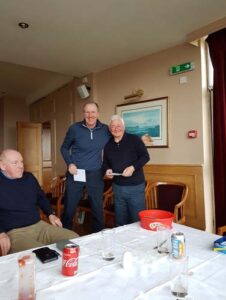 Hugh Lyden with Charlie Marner.