Yearbook 2014 – Greenock Junior Open
The Greenock Golf Club junior boys team won the Newton Shield final at Ralston on Sunday beating Paisley Golf Club Juniors 4-2 in a very tight match.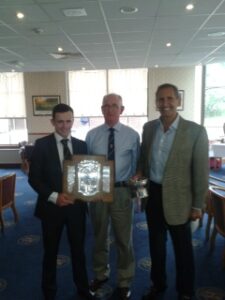 Paul Dorrian team Captain receiving the trophy From the Newton Shield Executive, Namely Jim Orr Chairman & Monte Marco executive member.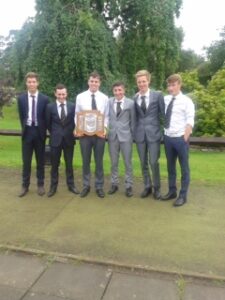 The team left to right Lewis Wilkie, Paul Dorrian, Chris McAulay, Jack Currie, Cameron Jones, Lee Rodgers.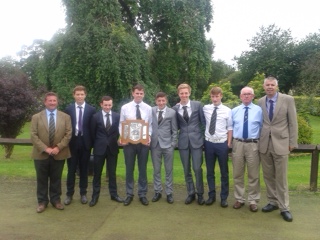 The victorious 2014 Newton Shield Junior team with Club Captain and officials,  Right to left Junior Convener Steven Wilkie, Captain Jim Orr and on far left Vice Captain Peter Gallagher.