Yearbook 2014 – Club Championship Finals Day
The club championship finals took place on Saturday 26th July and, remarkably, all four defending champions retained their titles.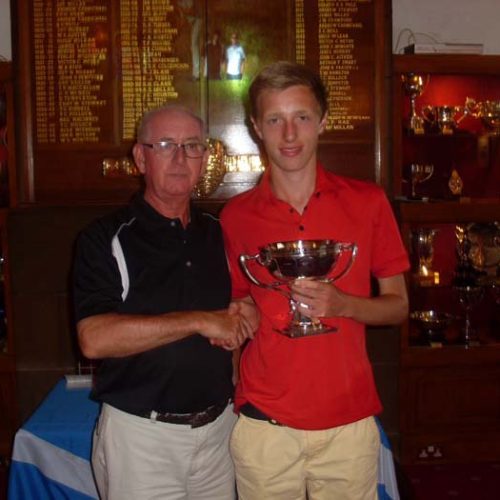 Cameron Jones beat David Mcfarlane at the 35th hole 2&1 to be Gents champion for the second year in a row seen here Cameron receiving the trophy from Captain Jim Orr.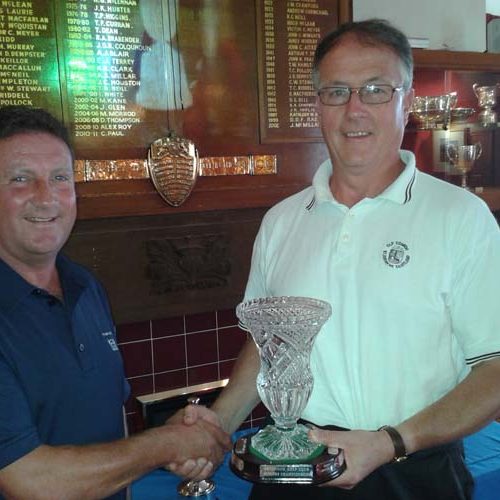 Alan Hume beat John Houston at the 3rd extra hole to be  Seniors Champion  seen here Alan receiving the trophy from Vice Captain Peter Gallagher.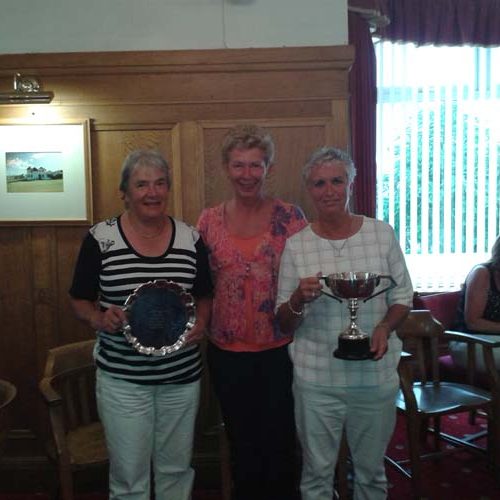 Linda McDougall beat Mo Nielson to be Ladies Champion. Linda equalled Kathleen M cNeil's record of 17 titles. Seen here Linda and Mo receiving their trophies from Lady Captain Sandra McDougall.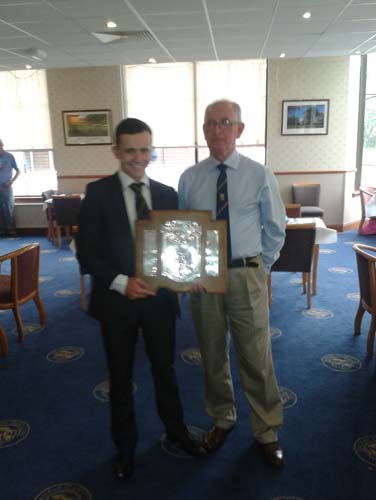 Paul Dorrian beat Jack Curry at the 39th (3rd extra) to be Junior Champion 2014. Paul is seen here receiving the Newton Shield after the Greenock Junior team won the shield for 2014.
Andy Jamieson won the Syd Montford trophy during the qualification rounds for the championship with a score of 143.