Yearbook 2009 – Centenary Match
On Sunday 21 June 2009, Greenock Golf Club hosted the 20th centenary match involving those Scottish clubs sharing the same centenary year.
Teams from Dollar, Callander, Glencorse, Grantown on Spey, Greenock and West Linton competed with Anstruther unfortunately unable to field a team.
The Dollar team, pictured below, reigned on the day with an excellent team score of 154 stableford points.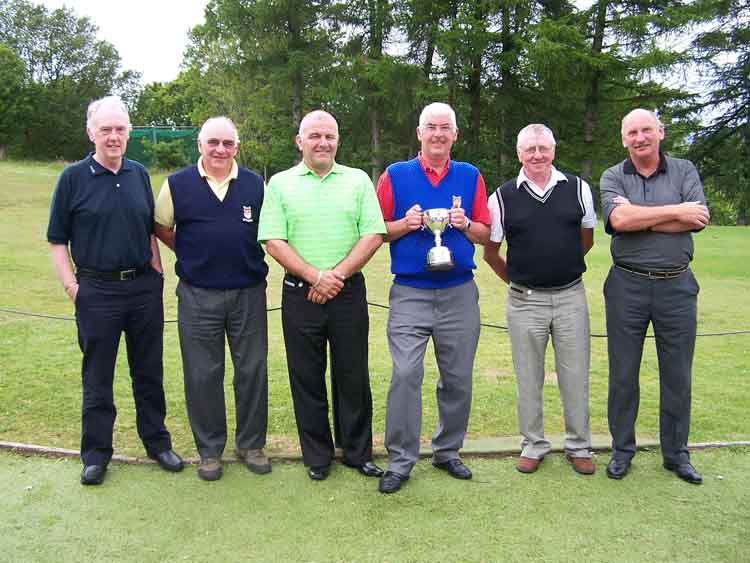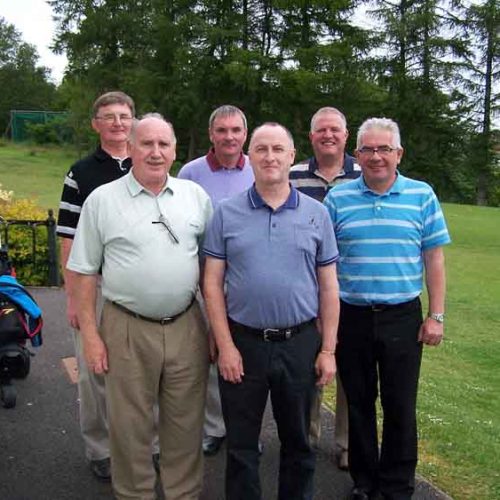 Callendar came a close second with 150 points with Sandy McKenzie taking home a prize for a 2.
West Linton scored 144 points for 3rd spot.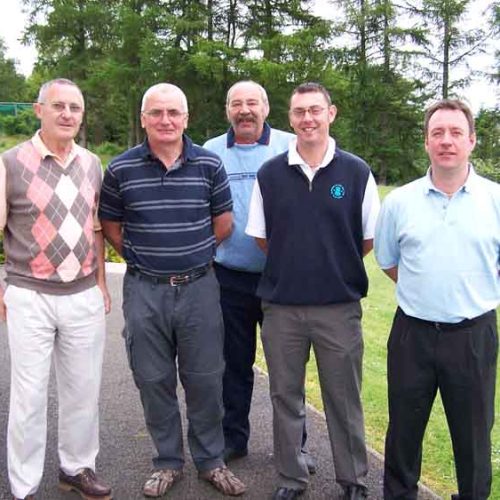 Grantown on Spey scored 135 points to grab 4th spot.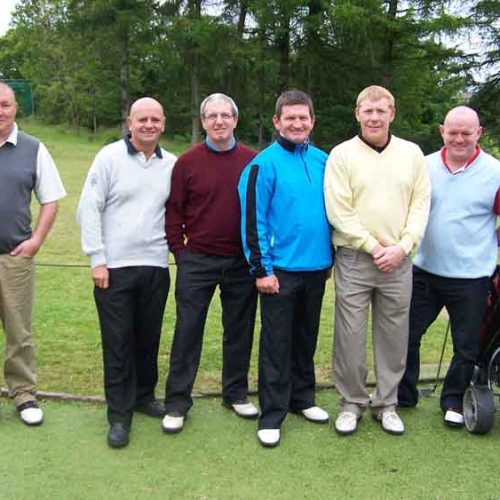 Greenock, who could not win the trophy as they were the host team, scored a respectable 177 points with prizes going to Charlie McDowal, Gordon McFarlane and David Carney in the sweep and two's competitions.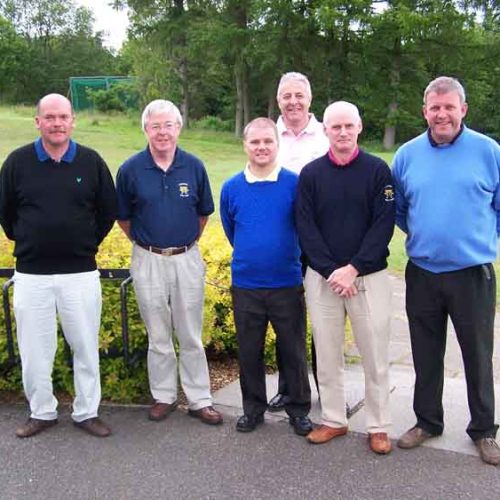 Glencorse brought up the rear with 123 points, better luck next year. Notable mention goes to Colin Pryde who managed only 12 points on the day, securing the booby prize of 3 golf balls. (I believe he lost at least that amount)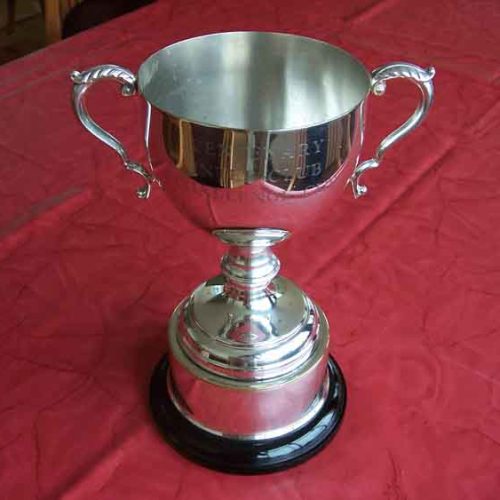 Cup pics showing past Winners