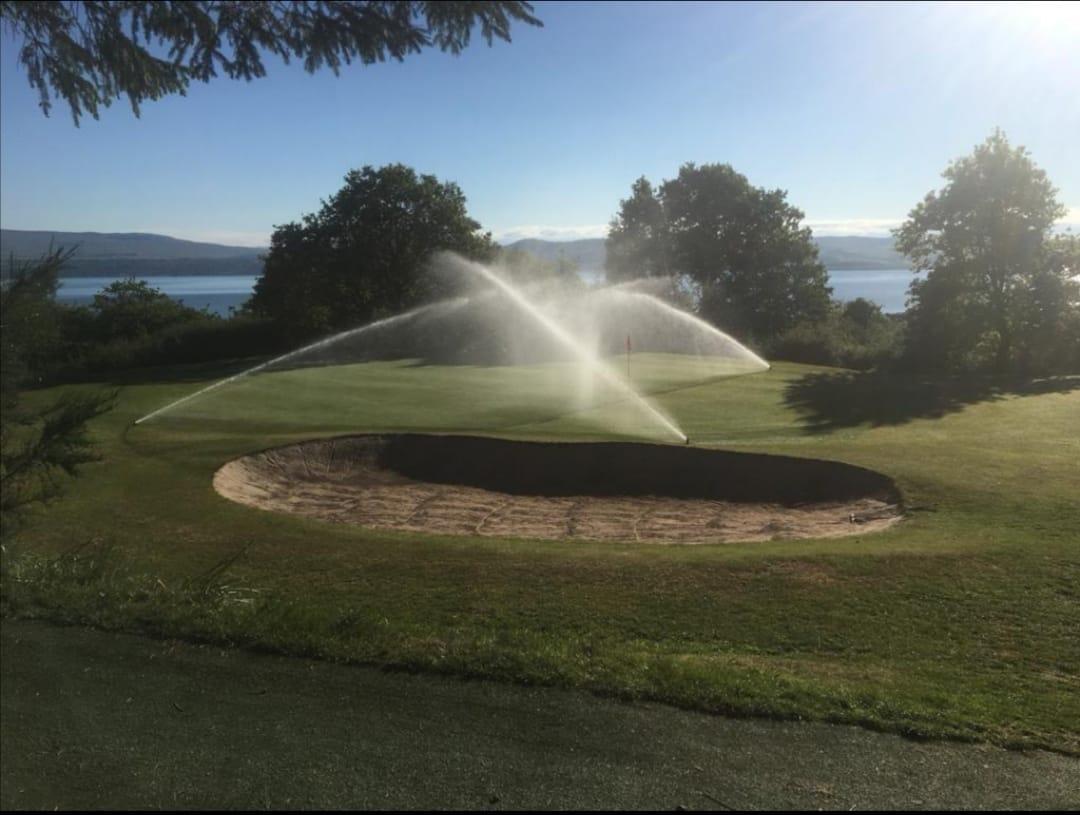 Now that winter programme work is all but complete, I thought I would briefly share what ground plans we have for the next few weeks.
March / April
Cutting and rolling greens, cutting fairways, tees and semi rough.
Replenish sand in bunkers which needed most attention
Re-opened Putting Green
Laying Carpet at path behind 6th Green
Cutting and rolling greens, cutting fairways, tees and semi rough.
Top Dressing greens (assuming availability of spreader)       
Late April / Early May
We are planning to use new technology and methods to aerate our greens in early May if possible.  Hopefully this will have the desired effect of firming up our greens whilst causing minimal impact on their playability.  For those interested in seeing this, please see the following link which shows what we are looking at doing (https://kensiems.com/dryject/) 
Repairing bare areas on aprons of greens
Volunteer divoting of fairways
Volunteer litter pick
Any Member who would like to help with either of these tasks (probably on a Sunday morning) please let me know and I will add you to our list of potential volunteers.
Penalty Area
I believe a few members have been treating the LHS wooded area on the 2nd hole as a penalty area.
Please be aware that this is not a penalty area and that the ball must be played as it lies.
However, the burn is a penalty penalty area and is being red  lined and staked to make this clearer to all players. 
Thanks
Brian Fitzpatrick
Greens Convenor